How are you Washington Capitals fans feeling? Tired? Relieved? Brave, perhaps?
These three Washington Capitals fans at Maple Leaf Square are the bravest people in this city right now pic.twitter.com/1mAFlVZN0G
— Jeff Veillette (@JeffVeillette) April 20, 2017
With the series knotted at 2-2, DC can collectively step back from the ledge and temporarily put away the Xanax. Let's review the good and the bad from the past 2 games.
Barry Trotz Finally Won the Chess Game
Heading into Game Four, many people said Trotz was getting out coached by Mike Babcock and was not using his lines effectively. That changed in Wednesday's bout. Thanks to the awesome Muneeb Alam, we have visualizations of what worked for the Capitals in Game Four.
WSH-TOR G4 and after 4. pic.twitter.com/Gb0XMt2s3D
— Muneeb Alam (@muneebalamcu) April 20, 2017
The only player in minus land is Jay Beagle. We will touch on him later, but first, the good stuff. Evgeny Kuznetsov's line and the defensive pairing of Matt Niskanen and Dmitry Orlov were tasked with stopping Auston Matthews. Boy did they win in a big way. Those minus boxes next to Matthews, William Nylander, and Zach Hyman when paired against Kuzy and company in the first green and yellow chart are a good sign. With home-ice advantage working to the Caps favor, it is time to exploit it.
Tom Wilson is Peaking
Remember when Mike Babcock said Tom Wilson did not bother the Leafs?
Babcock: Tom Wilson isn't a concern
Wilson: Hold my beerhttps://t.co/eFEUjUwxCe pic.twitter.com/WDvQ02cgLx
— CSN Capitals (@CSNCapitals) April 14, 2017
The schadenfreude here is very real. The Toronto native had a monster night against his hometown team, and scored 2 goals while he saved another. He was bumped up to the third line and it immediately paid dividends. Fans had been waiting for Wilson's game to evolve from the 4th line fighter he was back in the Adam Oates era. He didn't disappoint. If this is Wilson's breakout, expect more ice time and more responsibilities during next season.
Nate Schmidt is Helping the Caps Back End
When Karl Alzner went down with an undisclosed upper body injury before Game Three, most of Caps nation freaked. Alzner is the Capitals' iron man, and he would have played in his 600th consecutive game during Game Three. However, Nate Schmidt has filled in admirably along side John Carlson. Staring down Nazem Kadri's line is no easy task, but Schmidt has turned it against the Leafs, pocketing an assist and nearly getting a goal. You can judge for yourself if this is goaltender interference.
Here's Nate's overturned goal for goaltender interference pic.twitter.com/970ZyK9IdH
— Ian Oland (@ianoland) April 20, 2017
This line up change was big, and Schmidt is proving his worth, so much so that Barry Trotz said this.
Trotz on Schmidt: "Right now, he's making a statement going, 'You're not getting my spot back.'"
— Isabelle Khurshudyan (@ikhurshudyan) April 20, 2017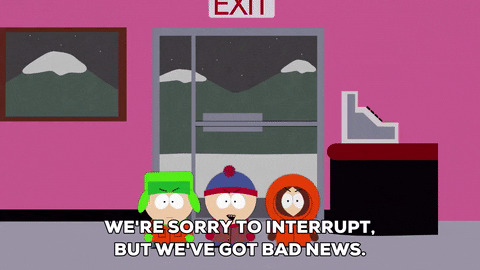 Penalties are Still the Capitals Kryptonite
With almost five seconds to go in the second period, the Capitals took two incredibly stupid penalties. Lars Eller took a delay of game penalty, and Brooks Orpik slashed Mitch Marner's stick in half. Washington killed off the 5-on-3, but the Capitals seem to be getting penalties at inopportune moments. And they get a lot of them.
Unbelievable. The Caps are doing everything they can to make sure the Leafs get back in this game. THIS IS NOT OKAY, GUYS.
— Michael Jenkins (@JenksCSN) April 20, 2017
Over the past two games, the Capitals took ten penalties. That has to change moving forward or the Caps will be digging their own grave.
Brooks Orpik and the Fourth Line Are Brutal to Watch
Jay Beagle and his compatriots on the fourth line are getting out attempted to hell. Trotz quickly adjusted to give them less ice time, but when they are on the ice, they are a liability.
Telling ice times …
Brett Connolly: 4:26 (!!!)
Daniel Winnik: 6:37
Kevin Shattenkirk: 12:54

Trotz went nine forwards, four D tonight.
— Isabelle Khurshudyan (@ikhurshudyan) April 20, 2017
Couple that with Brooks Orpik's abysmal play in Game Four, and you have got a big problem. This is the penalty he took, as well as him running into Evgeny Kuznetsov on the Matthews goal, because, as Caps fans, we are all masochists.
This Brooks Orpik slashing penalty will put the Caps down two men for the first 1:53 of the third period pic.twitter.com/DzCDiiSO9J
— Ian Oland (@ianoland) April 20, 2017
Brooks Orpik skated into Evgeny Kuznetsov on the Auston Matthews goal pic.twitter.com/kLFIlmrUTm
— Ian Oland (@ianoland) April 20, 2017
The Caps had a team that was four lines deep. That is not true anymore, and that is a big problem if they make it out of this round.
Washington Needs to go for the Jugular in the Third Period
One thing you will notice in Muneeb's charts is that in the third period, Washington loses its grip on the game in a big way. In the final period, Washington was out chanced 18-3 and in the third game, it was the same story. The Caps need to start playing the third period to win rather than to not lose. If they play their third periods the way they played the first period, the Caps can keep the Leafs hemmed in their own zone instead of having to clam up at the blue line.
Are you ready for a best-of-three? Get that Xanax ready folks.
---
For quality up-to-date sports reporting, visit our website, like us on Facebook, and follow us on Twitter.
For all your collegiate and professional apparel needs, check out 365 Gameday.
×
My name is Julia, and I'm a Bethesda, MD native. I became an ice hockey fan after my dad took me to a Capitals game when I was 7, but quickly realized most 5'2" southern girls don't become Peter Bondra. I'm a 2015 graduate of Mount Holyoke College where I studied psycholinguistics, which is a fancy way of saying why people talk funny. By day I'm a graduate student at UMD studying journalism.