With less than a week to go before the 2017 season kicks off, pundits and experts are beginning to throw their season predictions around. Many have the Colorado Rockies as a dark horse team to win the NL Wildcard.
Every season, every team starts the season with the goal to make the postseason and eventually win the World Series. Even if the team is a rebuilding, and the reality doesn't match the goal, they believe. Which brings us right back to our beloved Blake Street Bombers.
We will discuss season projections and such later this week, but today we discuss the one player the Rockies can't afford to lose. Shockingly it's not a member of the offense, but a member of the pitching staff.
Jon Gray. That's right, the Rockies ace is the least expendable Rockie this season. Not all-world third basemen Nolan Arenado, not fan favorite Charlie Blackmon, and not franchise legend Carlos Gonzalez. To be clear I am not saying that losing any of those three doesn't dramatically hurt the team, but Gray steers the ship.
Pitching is and always will be the most important factor for success in this game. Colorado's entire existence has been marred with so-so, if not, terrible pitching. Throughout the years, there has been a mix of homegrown talent to take the mound at 2001 Blake Street. Only two have made real noise and earned accolades outside of the franchise in Jason Jennings and Ubaldo Jimenez.
For the Rockies to be considered a serious threat, Jon Gray has to be the number one the franchise hasn't ever had. Every top team in this league has something in common, a number one who the team can rely on. Madison Bumgarner, Clayton Kershaw, Jon Lester, Max Scherzer, David Price, Noah Syndergaard, Corey Kluber, Cole Hamels, and Kevin Gausman were all the number one pitchers in the postseason last year. That looks like an All-Star game pitching staff right there. 
Gray is still young and fresh with things to learn, but make no doubt about it, he is the most important on this ballclub. When you enter a postseason series, teams look at facing the number one three times, you need them to fear you. Even with Kershaw's failures in the playoffs, teams fear him. Everyone knows Bumgarner turns it to another level in the postseason. Gray must announce his presence with authority.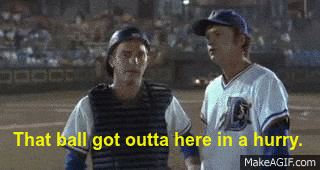 In the immortal words of Crash Davis, "You be cocky and arrogant, even when you're getting beat. That's the secret. You gotta play this game with fear and arrogance". Jon Gray has the ability now he just needs to show the attitude.