The Eagles have never been on HBO's training camp reality show "Hard Knocks" (nor do I want them to be, for the record). Everyone falls in love with the borderline practice squad player who captivates the audience by truly putting his all into a group effort. For those familiar with the show, Eric Kush and those tank tops come to mind from when he battled to make the former St. Louis Rams.
Taking flight refers to a player taking the next step mentally, physically or technically in their game that will allow them to stand out and make the Eagles roster. It goes without saying that the rookie class will have to outperform several players ahead of them to garner any mention of playing time. However, whether drafted in the first round or brought in as an undrafted free agent, everyone's NFL story is different.
During April's NFL Draft, Jeremy Reaves sat by a phone that refused to ring for three days, but his dreams did not end there. Philadelphia signed Reaves to their batch of undrafted free agents, and he is now poised to become a true contender. The Eagles preach versatility among all secondary members, and here is their depth chart as of the writing of this article:
SS                                      FS
Tre Sullivan                        Chris Maragos
Stephen Roberts (R)            Jeremy Reaves (R)
Randall Goforth                   Ryan Neal (R)
Out of the bunch, there are three guaranteed roster spots. Obviously, the anchors of the backline are Malcolm Jenkins and Rodney McLeod, but Chris Maragos should be mentioned as well. Maragos missed a large chunk of the 2017 season after suffering a knee injury in week six. If back to full strength, he is a vital special teams contributor and secondary chess piece. So that leaves one possible roster spot for five competitors. Tre Sullivan showed flashes last preseason including on the most vicious hits I have ever seen in preseason. He was placed on the injured reserve for 2017 with an undisclosed knee injury.
But back to the man at hand — Jeremy Reaves. He can flat-out body people when given the chance; his explosiveness towards the ball leads to some big time hits, but costs him with certain angles. Referring back to versatility being key to the Eagles secondary, Reaves was able to play outside, in the nickel and at safety at South Alabama. Despite his 5-11 frame, Reaves is not afraid to press receivers at the line or take on bigger bodies in the open field. The main takeaway from Reaves is that he is confident and shows it on the field.
Today's NFL safety must act much like a centerfielder, and Reaves' skillset sets him up perfectly to excel at the next level. His excellent footwork in coverage combined with hard-hitting instincts and the ability to pressure the run makes him a contender to become the Eagles third or fourth safety. Here are some standout quotes from Reaves following the 2017 Sun Belt Media Bowl.
"We preached over the offseason: work. Set the standard higher than it's ever been set. Don't get complacent, just keep reaching for more."

"I wanna be the best. I appreciate the preseason accolades and everything but, i wanna be the best. and that's what I'm working for."
Some visual stimulation to witness what I have been rambling about: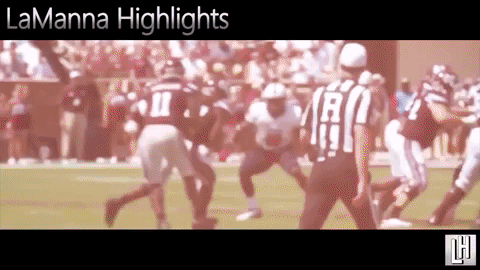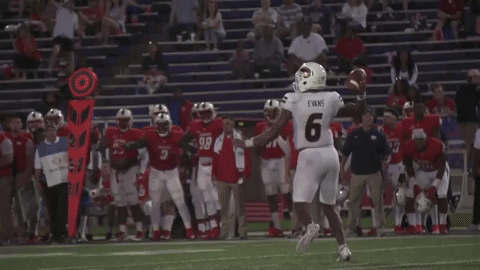 ×
I grew up like most Philly fans in the 90s; watching my dad scream obscenities at the TV as the Eagles lost a heartbreaker. I idolized Allen Iverson (still do), and cried my eyes out when the Sixers lost four straight to the Lakers in the 2001 NBA Finals. I've seen some dark days in Philly, but have always Trusted the Process. Still have not stopped celebrating Super Bowl 52 and don't plan on it anytime soon. Eagles are Super Bowl CHAMPS! Follow me on twitter @matthewlucci_ for some betting "advice" and @matthewlucci on Instagram for stupid pics of me.