The NHL is preparing to add its 31st team, the Vegas Golden Knights. With the upcoming expansion draft, the Blackhawks have to prepare to shake up their roster as Vegas creates their team. Stan Bowman and his team have options for who to protect from, and who to expose to George McPhee and his team.
While Vegas can only take one player from each team, the Hawks will try to do all they can to make sure the player they lose does not impact the team too much. Chicago also has their perpetual cap issues to consider, and there are plenty of things they can do to make their team the best it can be going into the next season. So the question is, who do the Blackhawks protect?
Expansion Draft Rules
We will start with a quick overview of the rules of the draft. CapFriendly has a great in-depth explanation of everything to do with expansion. For our purposes, we will keep it a little simpler.
The existing 30 teams have two paths of protection. They can either protect 7 forwards, 3 defensemen, and a goaltender, or 8 skaters of any type and a goaltender. The Blackhawks will likely pursue the former option, as they have a lot of quality forwards to protect, and the back end is a little bit more clear cut.
Teams also must protect any players with no-movement clauses in their contracts, provided said players are not willing to waive their NMCs. This means the Blackhawks will be forced to protect players like Brent Seabrook.
Players who have played two years or less in the AHL or NHL are exempt from the draft. This means the Hawks would not have to protect a player like Artemi Panarin, but would have to protect someone like Ryan Hartman.
Finally, teams must expose a minimum of two forwards, one defenseman, and a goaltender. These players have to be under contract for the upcoming season. They also must have played 40 games in the NHL this past season, or 70 games in the last two seasons. The exception to this is goaltenders, who do not have the games requirement, and may have an expiring contract to become a RFA.
So let's get to it.
The Protection List
Assume the Blackhawks will use the 7-3-1 formula, since using the 8-1 formula to protect Trevor van Riemsdyk would expose Ryan Hartman and Richard Panik.
Goaltenders
This is fairly straightforward. Corey Crawford has a NMC, so he must be protected. Obviously though, he would be protected anyway. Mac Carruth will be exposed to satisfy the goaltender requirement.
Defensemen
Duncan Keith, Niklas Hjalmarrsson, and Brent Seabrook all have NMCs, and therefore will all be protected. This will leave TVR, Ville Pokka, and Viktor Svedberg exposed to Vegas, and TVR will cover the 40-70 requirement.
Forwards
Patrick Kane, Jonathan Toews, Marian Hossa, and Artem Anisimov all have NMCs, so barring a trade before the roster freeze, they will all be protected. This leaves three more spots. Ryan Hartman and Richard Panik are surefire protections. They also will likely protect Marcus Kruger with the final spot.
There is a wrench in this plan though. There have been a whole bunch of rumors that Kruger will be on the move somehow, someway this offseason. Whether that is in a trade with Vegas or something else, it is highly likely that Kruger will not be a member of the Hawks next season. However, until we know of something concrete, Kruger will be the final protection pick for the Blackhawks.
This leaves Dennis Rasmussen, Andrew Desjardins, and Jordin Tootoo as the exposed forwards. Each of them qualify for the 40-70 requirements, so the Hawks are all set in terms of satisfying the rules.
Who Gets Picked
If this is how everything plays out and the Blackhawks do not make any trades, it seems pretty obvious that Trevor van Riemsdyk will be Vegas' pick. While losing a solid defenseman like TVR is not ideal, this is not a terrible outcome for Chicago. TVR is not exceptional by any means, and he is a pretty prototypical third pairing guy. They will still have Michal Kempny, Michael Roszival, Gustav Forsling, Ville Pokka, and new signing Jan Rutta to fill out the back line.
Happy offseason everyone! Let the chaos begin.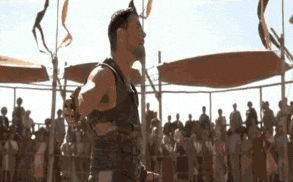 ---
For quality up-to-date sports reporting, visit our website, like us on Facebook, and follow us on Twitter.
For all your collegiate and professional apparel needs, check out 365 Gameday.