The Vegas Golden Knights will create a team from scratch. The new franchise starts play next season, and each team must submit a list of protected and unprotected players. Vegas General Manager George McPhee, the former Capitals GM, has stated he wants players from Washington.
Who do the Capitals protect?
The rules for the draft must be understood. Capfriendly.com has a fantastic page explaining these rules. The basics are as follows:
There are two options for player protection. The first is seven forwards, three defensemen, and one goalie. The second is eight players of any variety and one goalie.

Players with no movement clauses (NMC) must be protected.

Example:

Ryan Getzlaf

must be protected by the

Anaheim Ducks

.

Players who played less than two years in the NHL and unsigned draft picks are exempt.

Example:

Auston Matthews

cannot be picked by Vegas from the

Toronto Maple Leafs

.

A team must expose two forwards, one defenseman, and one goalie

minimum

. These players must be under contract for the 2017-18 season. They must have played a minimum of 40 games this past season or 70 games combined the past two seasons. The exception is goalies who may be restricted free agents (RFA) with an expiring contract.
Time to play the hardest game of Tetris ever.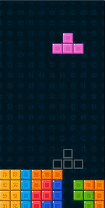 Let's assume the Caps will use the 7-3-1 formula. As it gets murkier the 8-1 formula is used.
Goalies
The Capitals will protect Braden Holtby and expose Phillip Grubauer. Most experts have Grubauer going to Vegas to form a tandem with Antti Raanta. Grubauer might start and make lots of money. This is not a huge loss for Washington. They have one of the top goalie prospects, Ilya Samsonov, in their pipeline.
Defensemen
Now it gets tricky. Washington has four defensemen that meet the exposure requirements: John Carlson, Matt Niskanen, Taylor Chorney, and Brooks Orpik. Washington meets the minimum numbers for exposure with one player. If the Capitals want to be sneaky, they could not sign anyone. Washington has two big RFA's to sign: Dmitry Orlov and Nate Schmidt. Neither of them have a contract for next season. They are currently ineligible to be taken.
Possible loophole? Take it. To pursue this, Washington protects John Carlson and Matt Niskanen, and leaves either Taylor Chorney or Brooks Orpik out. Protecting Chorney is the smart move, since Washington wants to get out from Orpik's cap hit.
As an aside, Orlov or Schmidt may negotiate with Vegas and move on their own. There is a 48 hour window for Vegas to discuss their options with UFA's or RFA's. If there is an agreement, that player is the pick from their previous team. If that is a risk the Caps are willing to take it could be a smart option. However, confirmation is necessary from Schmidt and Orlov they will not move. Otherwise, Washington needs to sign one or either, then protect one of them. Orlov is their best bet.
Forwards
This is the impossible task. Washington has six forwards signed to contracts for next season. They have to expose a minimum of 2 players. Keeping with the 7-3-1 format they must sign three players to contracts. Assume Washington protects TJ Oshie, as it has been reported that a deal is done.
.@JSportsnet tells the 2ManAdvantage @SiriusXMNHL "TJ Oshie and the Caps is all but done."
— jonathan davis (@westcoasthky) May 27, 2017
There are two routes for the Caps. If Washington is firm in the 7-3-1 option, they should sign Evgeny Kuznetsov, Andre Burakovsky, and Oshie immediately. This meets the number of contracts required for exposure. The Capitals protect the following players: Alex Ovechkin, Nicklas Backstrom, Oshie, Evgeny Kuznetsov, Andre Burakovsky, and Marcus Johansson. These players provide the bulk of the offense. The rest are either RFA's, UFA's, or are slots that could be replaced by a Hershey Bear. Washington then picks one of Lars Eller, Tom Wilson, or Jay Beagle for the final protected slot. That is up to management and what direction they see the franchise going. Let's assume it is Tom Wilson, since Brian MacLellan has stated he wants to see him in a bigger role and saw the necessary progress this season.
The second route is the 8-1 formula. A lot must go right for this to work. Here is how:
Washington protects Niskanen and Carlson on defense (two). Schmidt and Orlov do not talk to Vegas because they want to stay in DC. Washington does not sign them to contracts because then they are technically ineligible.
Next, Washington signs Kuznetsov, Burakovsky, and Oshie or another free agent to a deal to protect them. They protect the same six players listed above. The Capitals expose Eller, Wilson, or Beagle for Vegas, along with the rest of their RFA's and UFA's. Do the Capitals risk leaving their key offseason targets unsigned? Possibly. They must be 100% sure those RFA's and UFA's will refuse to leave for Vegas.
Buckle up y'all. Silly season is here.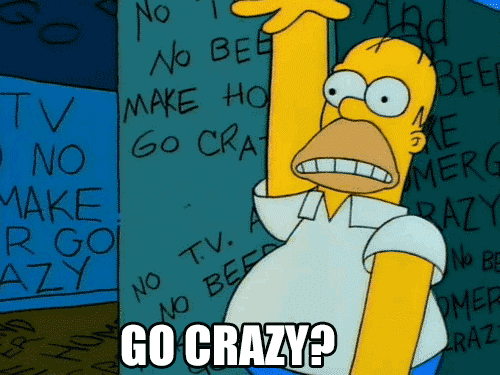 ×
My name is Julia, and I'm a Bethesda, MD native. I became an ice hockey fan after my dad took me to a Capitals game when I was 7, but quickly realized most 5'2" southern girls don't become Peter Bondra. I'm a 2015 graduate of Mount Holyoke College where I studied psycholinguistics, which is a fancy way of saying why people talk funny. By day I'm a graduate student at UMD studying journalism.